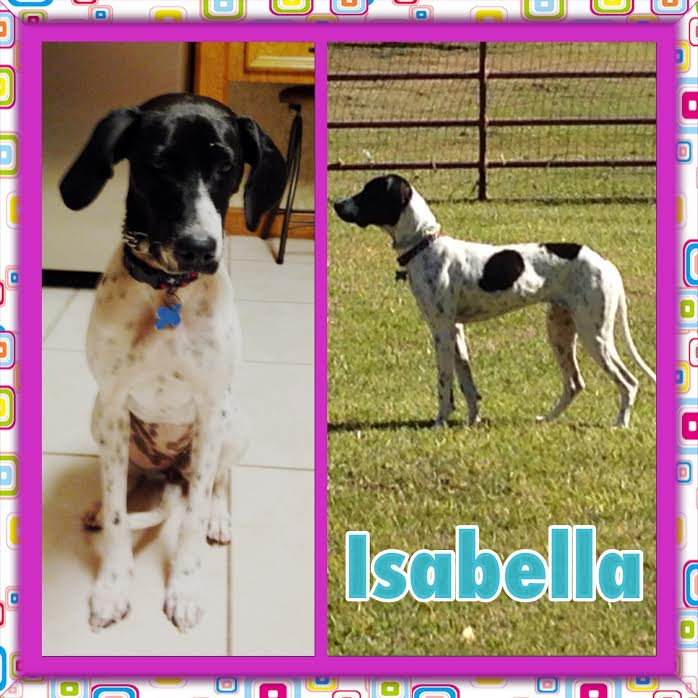 I adopted Bethany (now renamed Isabella but Bell for short) about 3 weeks ago.  She has been gaining weight and doing very well.  She is a live wire and all puppy!!  Doing overall well with the house breaking and learning not to bark at the horses/donkeys!  She is just so funny and sort of floats over the ground.  All legs at this point.
|
|
* * * * * * *
If you would like to send us an update on your adopted
K-9 Angels Rescue dog, please send a short write-up and photo(s) to
happytails@k-9angelsrescue.org
.   We LOVE to get updates!
* * * * * * *
Do you want to send us updates & photos
but still need to choose the Love of your Life?
* * * * * * *