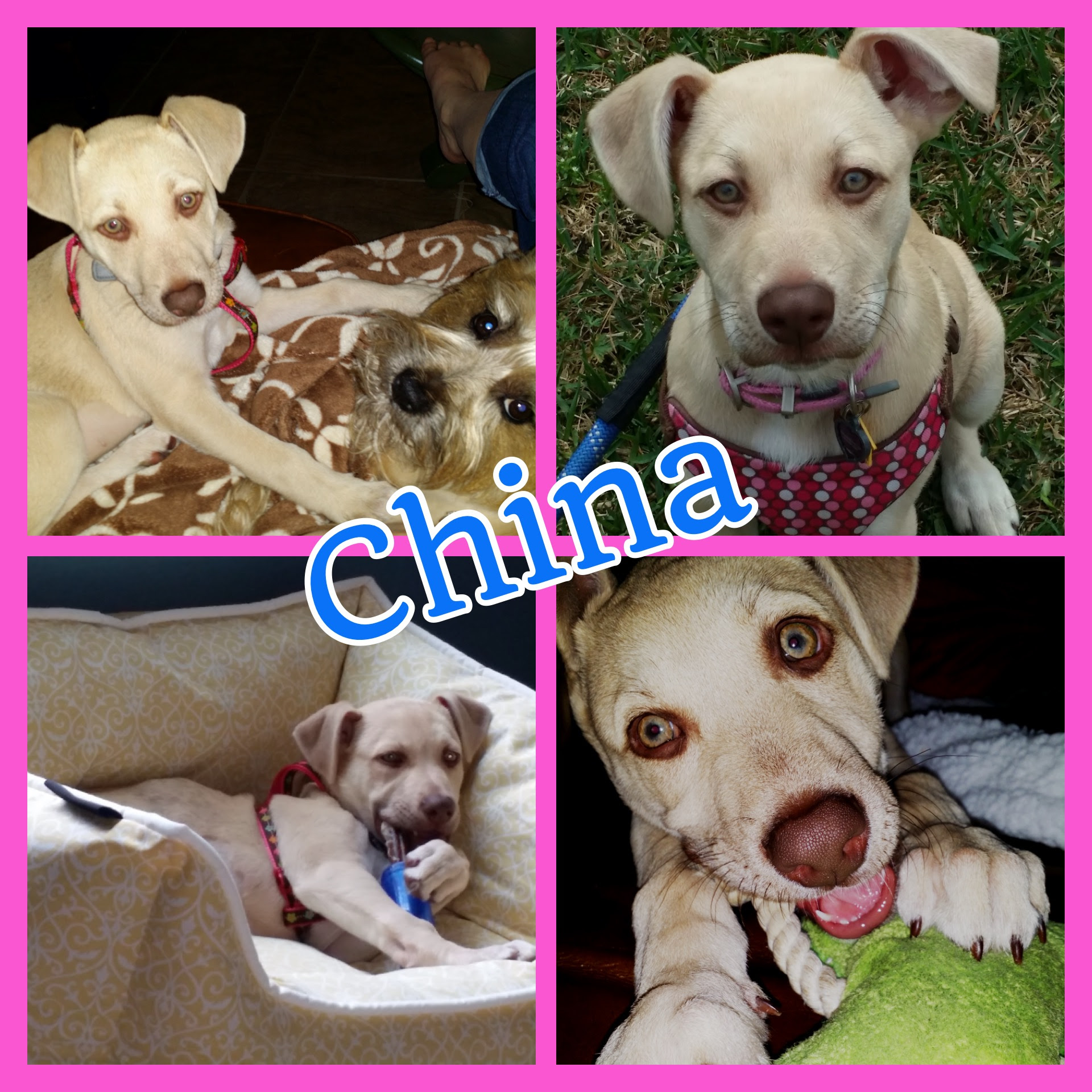 Holly (AKA China) is now 14 weeks and about 3 times the size when she was adopted on Valentine's Day.  She is a fast learner.  She knows sit, stay, come, kennel, heel, lay down, and a few other commands.  She fits right in around here.
She lives by the motto "play hard, sleep hard".  Her new older brother, B.B., a Cairn terrier, is a fantastic playmate.  When he is tired, which is usually before Holly, he lets her gently know with a low growl and she completely understands.  She also thinks BB is awesome and follows him everywhere.
She has a super sassy personality and an enormous appetite still eating 3 times a day – a totaling  about 6-8  cups of food a day.  And she is still a long lean mean puppy machine.
The four of us and BB absolutely adore her and shows lots of the season for us with lots of snuggles.  She is going to be a very large lap dog soon. 
Thank you so much for bringing us together.
*| * |*
* * * * * * *
If you would like to send us an update on your adopted
K-9 Angels Rescue dog, please send a short write-up and photo(s) to
happytails@k-9angelsrescue.org
.   We LOVE to get updates!
* * * * * * *
Do you want to send us updates & photos
but still need to choose the Love of your Life?
* * * * * * *